All About Indoor Gardening
Adding Plants Indoors Improves Breathing, Air Quality, and Reduces Stress!
Check out these simple solutions to creating an unique indoor green space.
---
1. Build a Hanging Garden
Herb gardens can be a fun and easy step into the world of gardening. And spring has sprung, making many of us feeling the urge to garden.
Unfortunately, not everyone has an abundance of outdoor space to garden with. Our solution to this problem? A space-saving, indoor-friendly, hanging herb garden.
Checkout Homesteading.com for more info!
2. DIY Plant Hanger
Are you ready to get your hands a little dirty? This project makes a beautiful display for your potted plants without taking up a ton of room. Perfect for small spaces!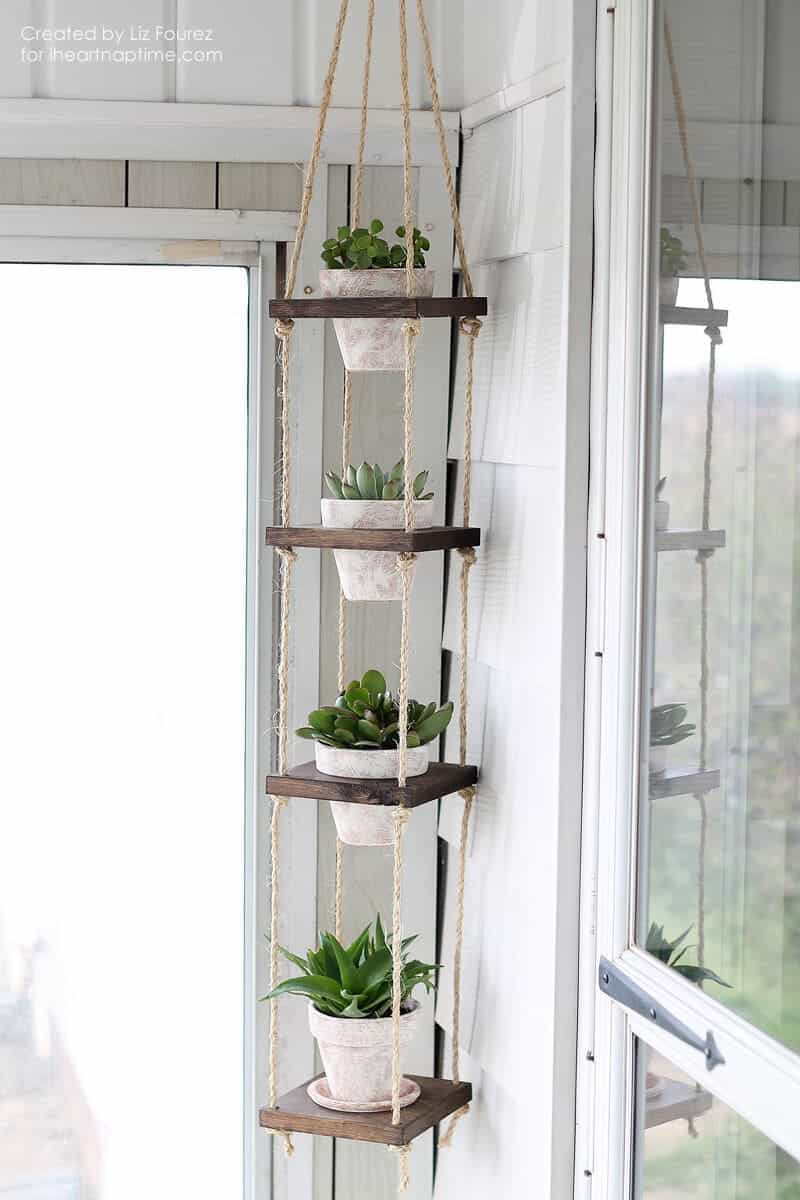 Full tutorial available at IHeartNapTime.net
3. Use Every Sunny Window
Forget the gardening void in the winter and make an indoor herb garden.
Step-by-step process at thebrideandhersong.com